Top Reasons Why Cloud-Based Phone System is Your Best Choice
The cloud-based phone system is a special system hosted in a secure data center and can route calls over the internet to detail-configured devices. 
This cloud-based system can deliver call features of business grade while getting rid of the need to buy and maintain any PBX hardware. With the absence of central hardware in the cloud-based phone system, you can connect your phones at various locations and unify them in a phone service across an organization. This makes it ideal for organizations with multiple employees working remotely or those with several offices. 
With cloud-based communications services, you will be able to manage costs, collaborate with ease, and simplify the things that will ensure that your business remains up and running. This kind of system is also plug-and-play most of the time, letting you save money on installation charges.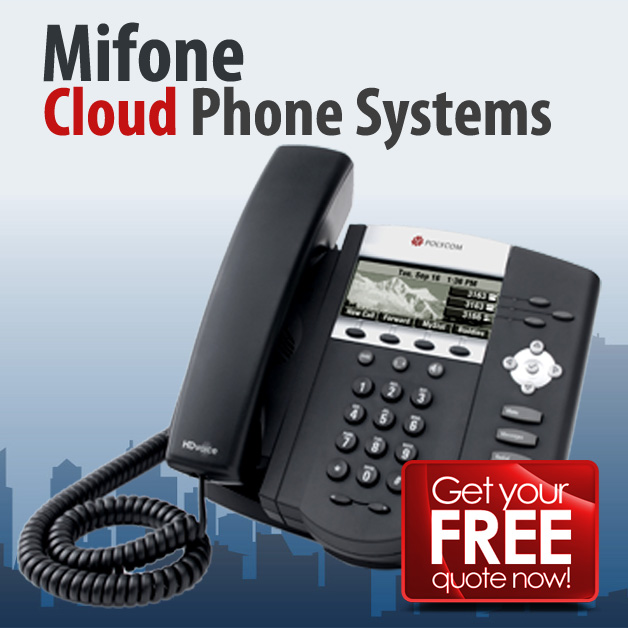 Benefits of Cloud-Based Phone System
Flexibility – Cloud-based phone systems give you employees a chance to work from the comforts of their home or anywhere else, taking call transfers as they do in the office. Your reception can now answer calls externally. 
Availability – Thanks to the cloud phone system's flexibility of multi-device configuration, several devices can ring at the same time. This way, you can be reachable whether you are in the office or not. 
Scalability – You can opt to begin with a cloud system composed of two handsets and then scale accordingly once your business starts to grow. It means that you will only pay for what you need and use, and add more handsets when the need arises.

You can even decrease the capacity at any time. Cloud-based phone systems operate in direct proportion to your telecommunications expenses every month. 

Call Routing – Efficient redirecting of calls is an integral aspect of any business. The extensive array of call routing features guarantees that calls will be routed appropriately to the right person. 
Multiple Sites – A cloud phone system gives the most benefits to businesses operating on several sites. It breaks down the boundaries of geographic locations. you can transfer calls from one point to another in just a matter of seconds using external extensions without any charge for the call transfer. Isn't that great? Multi-site offices help you save costs through the free calls between every site. 
Quick Deployment – Turnaround time for system installation is very quick which eliminates having to wait for technicians that don't show up or appointment dates that can ruin your schedule. 
Easy Relocation – If you ever need to move offices, there is no longer a need for you to stress yourself about having to leave the exchange and lose your main number when you unplug the handsets from your old office and then plug them in your new office. 
When to Switch to Cloud-based Phone System?
There are many changes in the conventional telephony services today and sooner or later, copper telephone lines might no longer be part of the picture. It just means that now is the best time for customers to switch to cloud-based phone systems instead of spending a lot on upgrading your existing phone system which might only last you 4 or more years.