A Guide to Buying the Best VOIP System
There are different VOIP systems in today's market and the price may differ a lot depending on what you're getting with the phone system. You do not like to get a system that does not cover the features that you like neither you want one with lots of features that you do not use as you'd be paying unnecessary charges monthly.
Below are some of the factors that you can consider when purchasing the best VOIP system for your needs:
Install Lead Time:

 The majority of the VOIP system's install lead times are quick, yet ensure that you know the lead time for the numbers to be ported or moved to the new VOIP system so you know that you aren't hampering your business needs and set right expectations.

Check If the VOIP System Covers Your Business Needs:

 It's considered the most crucial factor because you have to ensure that your phone system supports your business needs. Some of these might be a message on hold, call queuing, call transfer, conference calls, call recordings, busy lamp field, and call recordings voicemail to email. There are different products in the market that support such features and there are some that don't. You'll have to make a checklist of what's the least you like and ensure that the system you're getting supports it. Another important feature that you should look into is business hours or non-business hours settings.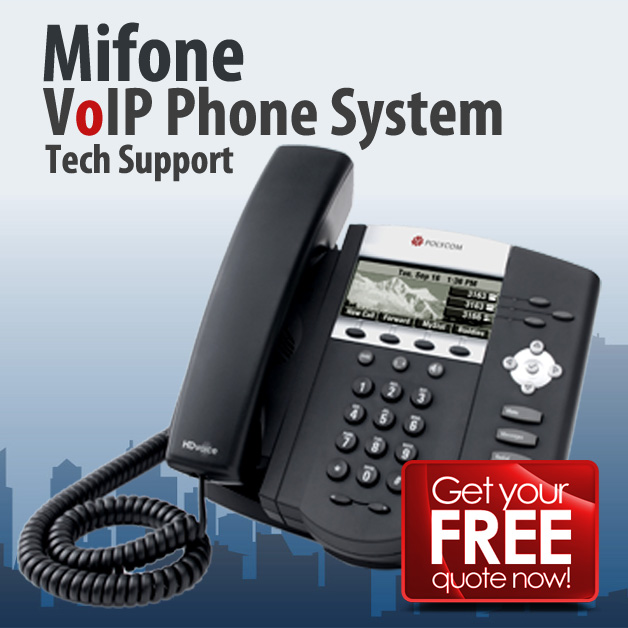 Downtime:

For businesses, it means that you're losing money. So, see to it that you're aware of the expected downtime once you upgrade the system. Take note that various systems work in several ways and you might have to plan it accordingly.

Ease of Use to Users:

 You're buying a system to make it simpler for employees and your customers to reach one another. See the demo of a new system and ask for the demo handsets before signing up to see the end-user experience.

The complexity of Internal Infrastructure and Cabling:

 It's another factor that changes the factor of cost. Some things that add prices on system installation are many, so make sure that you're aware of it for you to know the pricing overall.

Phone System's Maintenance:

You have a new system, yet what happens if there's a problem with the system? Is it covered by its maintenance? What is the timeline for this to get fixed? Know those things in advance before you install the new system.

Support to the External Systems or Devices: The majority

of businesses have been using the internet and some processes and application a lot. Check if the VOIP system integrates or supports mobile apps, CRM integration, outlook integration, desktop apps, and headsets.

Training:

Determine if your chosen service provider charges for call out or labor for training.

Guarantees:

 Check the system's guarantees for faulty devices. It could save you lots of money.
Once you consider those factors above and make your checklist when browsing with the VOIP systems, odds are that you'll end up saving time, money, and effort for your business.