Mifone – VoIP PBX Phone System – Multiple Handsets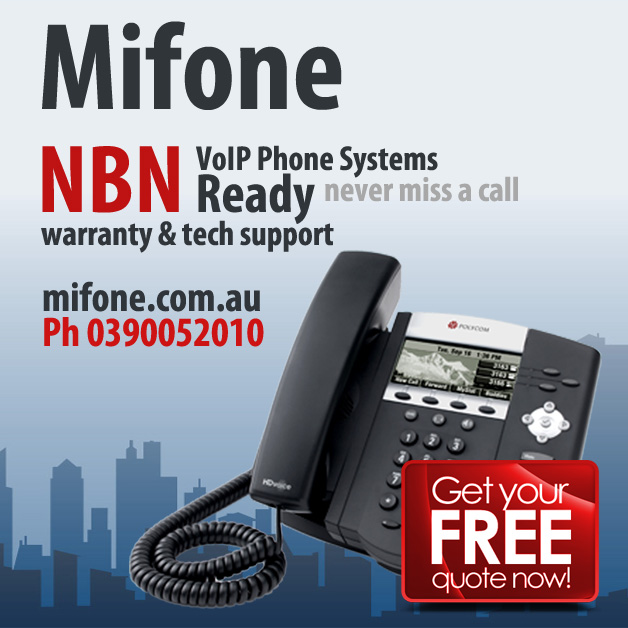 Do you need a Business Phone System?
Do you want to replace your old business phone system?
Do you want more features on your business phone?
Demo video
Welcome message, call options, call groups,
after hours diversions, voicemail,
call divers to mobiles, online-offline modes,
multiple extensions, multiple sites …
Digital Business Phone System includes
1. Welcome message
2. Message on hold
3. After hour diverts
4. Online and Offline mode (for public holidays)
5. Multiple handsets
6. Connect multiple sites.
No investment on PBX equipment
No contracts
No commitments
Free delivery and setup
Lifetime warranty on hardware
Customised solutions
We are a local IT company providing customised digital business phones systems with after sales support. We are located at 1/30 Tower Court, Noble Park 3174.
Call 0390052010 for more details and DEMO.
Ts and Cs Apply